10 most compelling games on the 2019 NFL schedule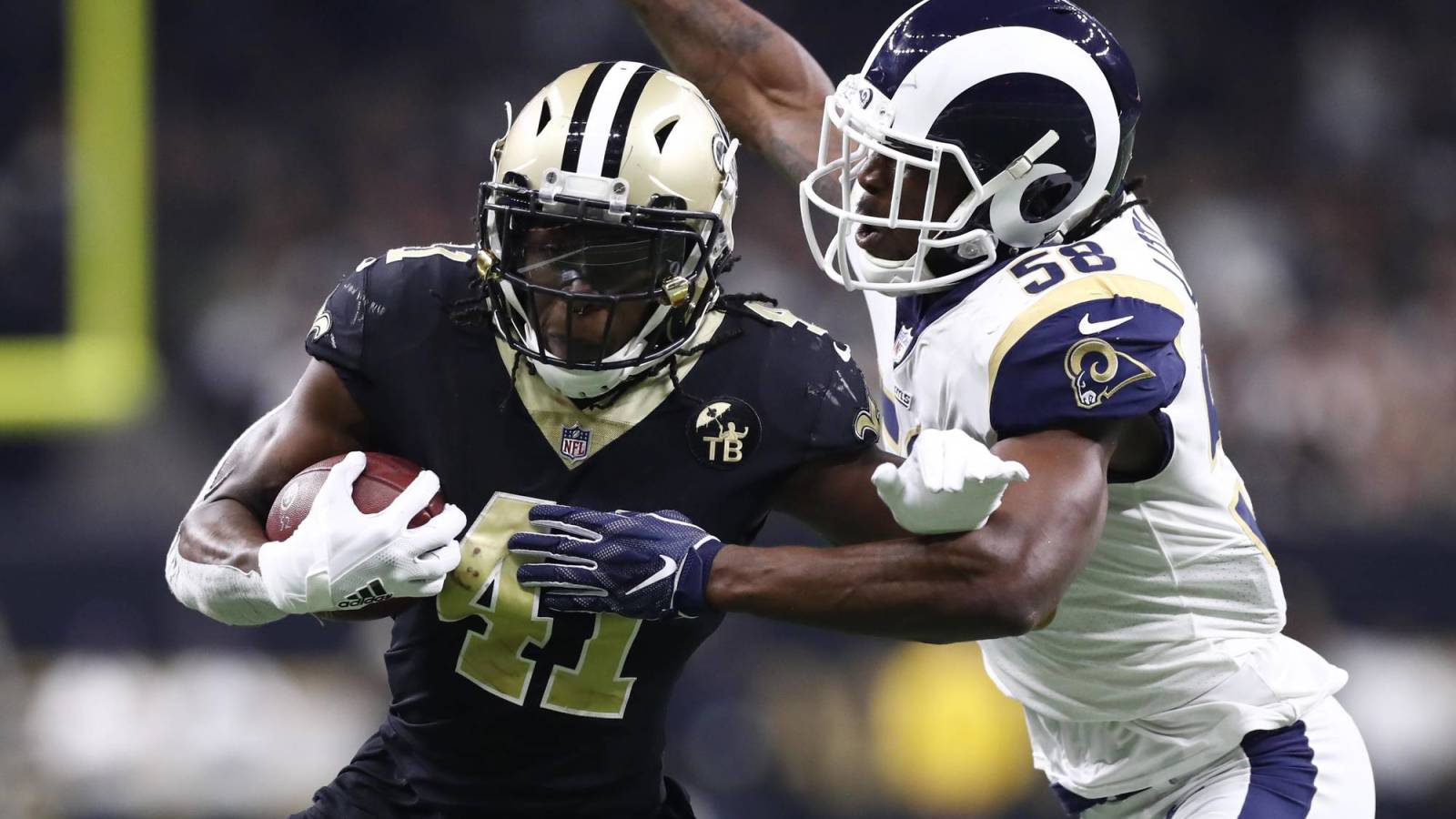 We saw it in Cleveland back in December of 1995. The scene was ugly inside old Cleveland Stadium as the Browns took on the division-rival Cincinnati Bengals in their final home game before being rebranded as the Baltimore Ravens. Speaking of Baltimore, the then-Colts move to Indianapolis following the 1983 season. The Colts final home game at Memorial Stadium was also about as ugly as it gets.
We can expect much of the same when the Raiders play their final regular-season home game against the Jacksonville Jaguars in Week 15 before relocating to Vegas. We know how passionate Raiders fans are. That's going to be taken to a whole new level as the clock winds down on the Raiders' tenure in Northern California.
Week 4: Los Angeles Rams at Dallas Cowboys (Sunday Night Football)
Los Angeles gashed what had been a good Cowboys run defense in last year's NFC Divisional Playoffs. It's a good thing now-Lions running back C.J. Anderson was there to take some of the load off Todd Gurley, especially considering Jared Goff struggled in said game. Despite all of this, the game was ripe for the picking for Dallas. Jason Garrett and Co. just couldn't stop anything on the ground.
Fast forward several months, and this is a huge statement game for Dallas. Dak Prescott has to prove his worth against the game's best if these Cowboys are going to take it to the next level. More so than any game on the 2019 schedule for Dallas, this one intrigues at nearly every level. It will be fun to watch in Big D.
Week 5: Chicago Bears at Oakland Raiders (London)
Months before the Raiders play their final game in Oakland, they will be facing a player that reminds us of some of the greatest defensive players in Raiders franchise history. This test comes against Khalil Mack and the new Monsters of the Midway. Given that this game takes place in London, some of the luster has been removed. That doesn't mean it's not going to be a blast.
On the field, we can bet that Mack will want to lay Derek Carr out multiple times throughout the game. He's going to want to make a statement to Gruden and the Raiders fan base.
Week 2: Cleveland Browns at New York Jets (Monday Night Football)
Odell Beckham Jr. just recently gave us a hint that this might happen. He wasn't completely wrong. The new Cleveland Browns star receiver will play his second game with his new team on Monday Night Football in his old stomping grounds in New Jersey. Football schedule makers obviously have a sense of humor. And we're all for it.
How will OBJ be received by fans in the Garden State after being unceremoniously jettisoned off to Cleveland by the Giants? Will OBJ pull some of the same antics that defined most of his career in Jersey? We won't have to wait too long to find out. And it's going to be right there in front of a national audience. How fun.
Week 7: Baltimore Ravens at Seattle Seahawks
It's rather obvious that there's no love lost between Earl Thomas and his former head coach in Seattle, Pete Carroll. In fact, Thomas' relationship with the entire Seahawks' brass took a turn when he held out throughout the offseason program last year. Once Thomas suffered a season-ending injury four games into his ninth campaign in the Pacific Northwest, it was clear that he'd never suit up in that uniform again.
Now a member of the Ravens after signing a lucrative deal, Thomas will return to Seattle on October 20. It's going to be highly intriguing to see how the 12th Man receives Thomas and whether he has some words for Carroll during the game. Let's hope it gets a little petty.
Week 14: Kansas City Chiefs at New England Patriots
Everything was set up perfectly for Patrick Mahomes and the Chiefs to end New England's reign of dominance in the AFC last season. The team had earned home-field advantage for the conference title game. Kansas City opened up a 28-24 lead late in the fourth quarter before Brady led the Patriots to the lead and ultimately an overtime victory.
It was a gut-wrenching defeat for the eventual NFL MVP. Fast forwarding several months, Mahomes is going to want to make a major statement at Gillette Stadium in front of a national audience. It also doesn't hurt that this late-season game could decide who has home-field advantage come January. Yeah, the NFL was smart to conjure up this matchup.
Published at Thu, 18 Apr 2019 00:00:15 +0000
Source: 10 most compelling games on the 2019 NFL schedule.