Five MLB players who took a leap this year (and five who didn't)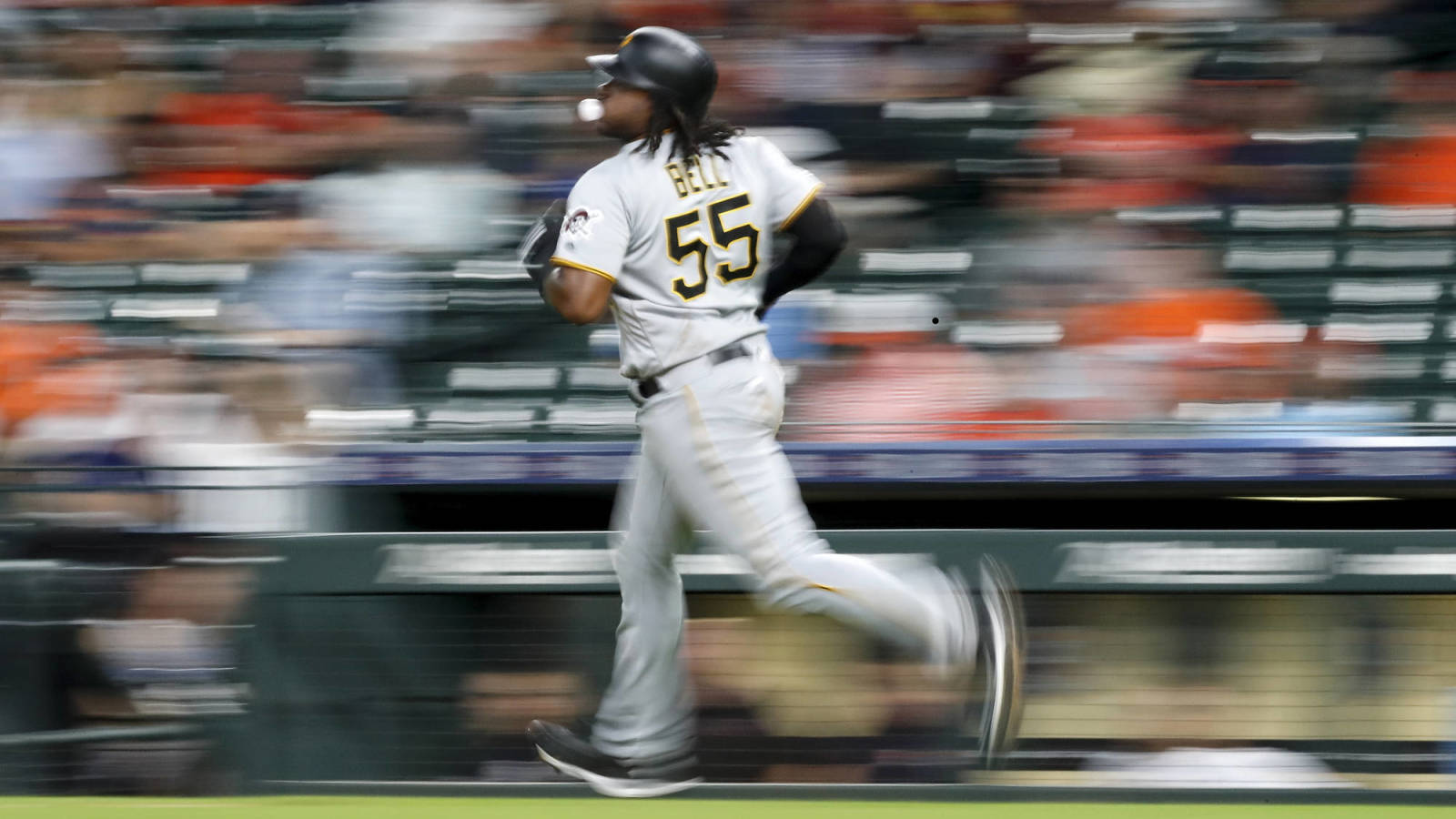 The 2019 MLB season has been one of the most entertaining in recent memory. Several big name rookies have burst onto the scene to become immediate stars, and the best players in the game — namely Mike Trout, Christian Yelich and Cody Bellinger — have taken their own games to even greater heights. But while the majority of players have performed in the range they were expected to back in February, some have deviated considerably, both positively and negatively. Let's look at five players who took the next step this season, and conversely, five who went the other way.
Five players who took a leap in 2019:
1. Josh Bell, 1B, Pittsburgh Pirates
Pittsburgh's switch-hitting first baseman is the most obvious choice for this list, as following a tremendously disappointing season in 2018, he's swung the bat like an MVP-caliber hitter these past five months. Beginning play on Thursday, Bell has slashed .278/.365/.573 with his SLG percentage currently an astounding 162 points higher than it was a year ago. He's already crushed 35 home runs, and his 111 RBI currently trail only Anthony Rendon and Freddie Freeman. The 27-year-old drove in 90 runs as a much-hyped rookie in '17, and after a disastrous sophomore slump, the Bucs have to be thrilled to see him regain cornerstone-player status. This organization has struggled to produce a new face of the franchise since Andrew McCutchen departed, and it would appear now that Bell will indeed become that guy.
2. Rafael Devers, 3B, Boston Red Sox
The Red Sox's baby-faced third baseman has probably been the most surprising hitter in the American League in 2019, as following a pair of solid big league showings, he's emerged into the most dangerous offensive threat in a lineup loaded with household names. Playing in nearly every Boston game, Devers has hit .318 while reaching base at a .367 clip. He's launched 29 homers and leads the American League with 107 RBI. His 48 doubles currently have him deadlocked with teammate Xander Bogaerts for the major league lead. The Red Sox have largely been a disappointment in 2019, as after winning the World Series a year ago they're in all likelihood going to miss the postseason entirely. But that is clearly no fault of the 22-year-old manning the hot corner at Fenway.
3. Jorge Soler, OF/DH, Kansas City Royals
The fact that the team he plays for was mathematically eliminated from postseason contention prior to the calendar hitting Labor Day has a lot to do with Soler's 2019 season flying under the radar, but the Cuba native's numbers are simply getting impossible to ignore. Entering play on Thursday Soler has played in every Royals game, blasting 40 home runs and driving in 101 runs. His .255 batting average doesn't jump off the page, but the slugger has reached base at a .347 clip and doubled 27 times all while hitting in the middle of a lineup without a whole lot of talent around him. At 27 years old, Soler has finally blossomed into the hitter the Cubs hoped he could be early in his career, and it looks like the Royals will be rewarded for their patience.

4. Ketel Marte, IF/OF, Arizona Diamondbacks
Entering this season Marte had been a valuable utility player for the Diamondbacks but far from a star. That has changed quickly. Splitting time between second base and center field, the switch-hitter has blossomed into one of the most dangerous offensive players in the National League. He's currently hitting .328 with a .387 OBP and has already produced 70 extra base hits and has driven in 85 runs. Marte's 312 total bases trail only Bellinger and Yelich in the National League, and in a lot of ways he's the primary reason Arizona still has an outside chance of stealing a wild-card spot.
5. Sonny Gray, SP, Cincinnati Reds
Talk about a guy getting his career back on track. Gray was once one of the most consistent hurlers in the American League while with the Athletics, but a midsummer trade to the Yankees in 2017 completely derailed him. After a nightmarish season-and-a-half in the Bronx, the righty was ecstatic following last winter's trade that sent him to Cincinnati and gave him a fresh start. That deal has come up aces for the Reds. In 27 starts Gray has looked just like the pitcher he was in Oakland, working to a 2.80 ERA with a 1.12 WHIP in 151.1 innings. He's held opponents to just a .201 batting average and struck out a career high 10.35 hitters/nine innings all while becoming the latest in a long list of players who just weren't cut out for New York City.
Published at Thu, 05 Sep 2019 15:34:00 +0000
Source: Five MLB players who took a leap this year (and five who didn't).