Al Horford discusses decision to leave Celtics for Sixers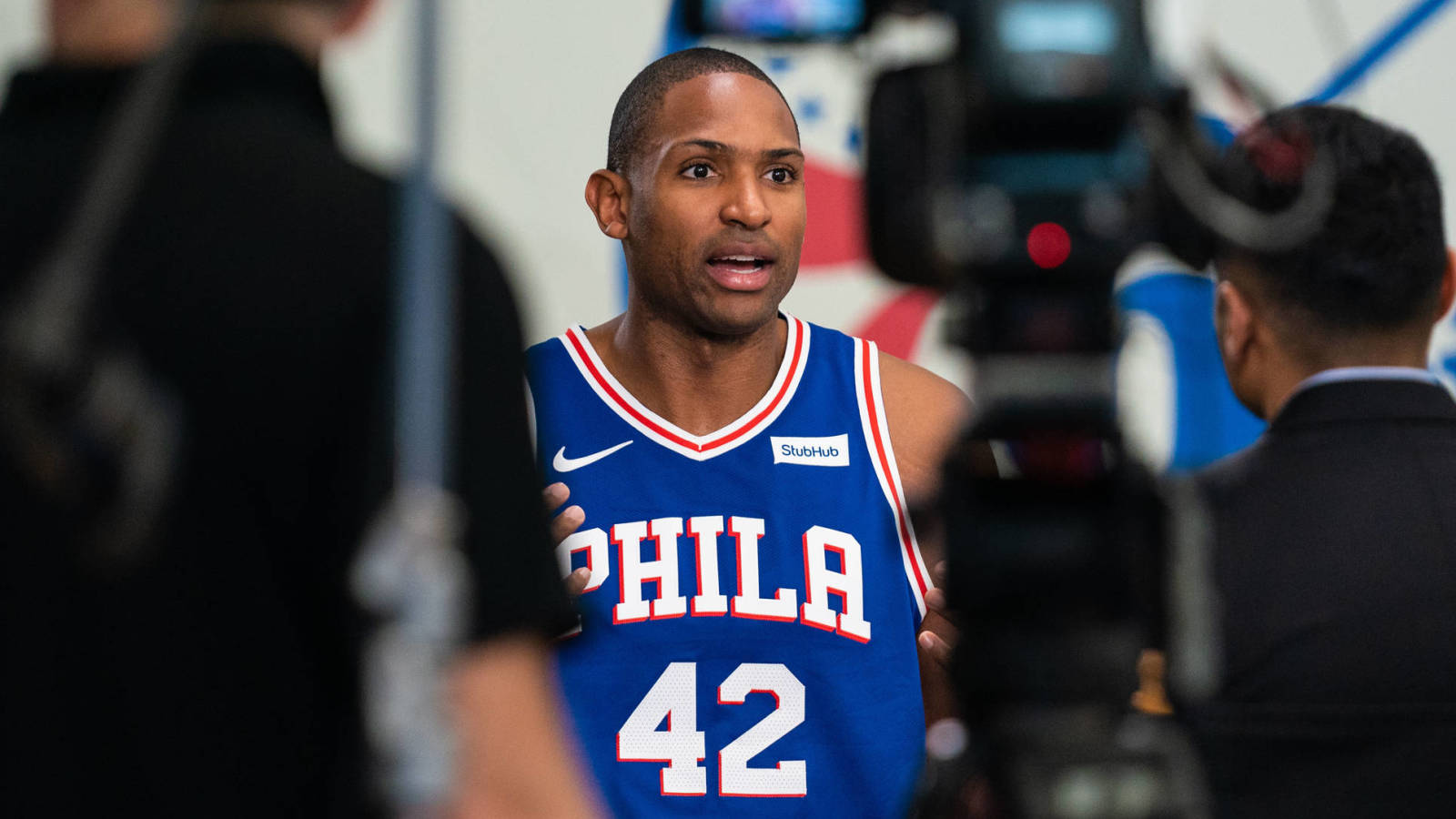 While it wasn't quite as shocking as some of this summer's blockbuster trades, Al Horford's move from Boston to Philadelphia raised some eyebrows around the NBA. After Horford turned down his 2019-20 player option with the Celtics, there was a sense that he'd still work something out to remain with the team. However, a lucrative four-year offer from the Sixers helped lure him to an Atlantic rival instead.
Speaking this week to Steve Bulpett of The Boston Herald, Horford said that his decision to sign with the Sixers began to form once he and his teammates realized that Kyrie Irving would likely leave the Celtics in free agency as well.
"We all kind of felt that Kyrie was going to leave," Horford said. "It was like, maybe he'll stay, but then it was, nah, he's probably going to leave just based on how everything was. And then I'm looking at my career and myself and the years that I have left. There were certain things that we wanted to accomplish as a team and things that we needed to make that happen. We got all those pieces last year, but it didn't happen for us, and moving forward I didn't know if it was going to be a two-year wait or whatever it was going to be.

"It was that and the financial reasons. When we started with the team trying to come up with things and we couldn't agree on certain numbers, that's when I decided, you know what, I'm going to have to open my free agency. I believe not only that I am worth a certain amount of money, but also I want to be in a position that I have a really good opportunity to win now. You know, my window is now. That's how I feel."
The four-year, $109M contract Horford signed with the Sixers, which includes $97M in fully guaranteed money, was worth more than the Celtics were willing to offer. Bulpett notes that the original belief was that the big man was heading toward a new three-year deal in Boston, but the C's were outbid.
While Irving's departure was one of the factors that contributed to Horford's departure, the 33-year-old told Bulpett that even if Kyrie had stayed, he's not sure "if it would have worked" in Boston.
"There would have had to be some major changes as far as players, because it was just clear that the group that we had just wasn't going to be able to coexist," Horford said.
Asked if he might have been more willing to stick with the Celtics if he'd known Kemba Walker was on his way, Horford said that he doesn't want to get caught up in the past, but admitted that it "would have been totally different."
Still, Chris Forsberg of NBC Sports Boston is skeptical that a Walker/Horford pairing ever could have worked logistically, since the Celtics didn't start seriously looking at Kemba as a viable possibility until they knew Horford had one foot out the door.
Structuring the acquisition of Walker as a sign-and-trade instead of an outright signing opened the door slightly to the possibility of bringing back Horford, but in order to make it work, the C's would have needed to turn Irving's deal with Brooklyn into a sign-and-trade as well, which would've meant sending at least one extra asset – likely a first-round pick – to the Nets to incentivize them to play along. On top of all that, Horford still probably would've required a more lucrative offer than Boston was willing to put on the table, since a $109M deal may not have been realistic for the hard-capped Celtics.
For his part, Horford said he would understand if there are Celtics fans upset at him for signing with the rival Sixers.
"I won't hold it against anybody if they feel negatively toward me for leaving," Horford told Bulpett. "… I felt like I really gave everything I had. I gave everything I had — on the floor, trying to be the best leader that I could, trying to help the guys as much as I could, putting in the extra work. So no regrets, but disappointment. I understand if people are disappointed. I'm disappointed, too. We didn't win a championship; we didn't get to that stage."
Published at Thu, 10 Oct 2019 13:53:19 +0000
Source: Al Horford discusses decision to leave Celtics for Sixers.