Bold predictions for Raptors-76ers Game 6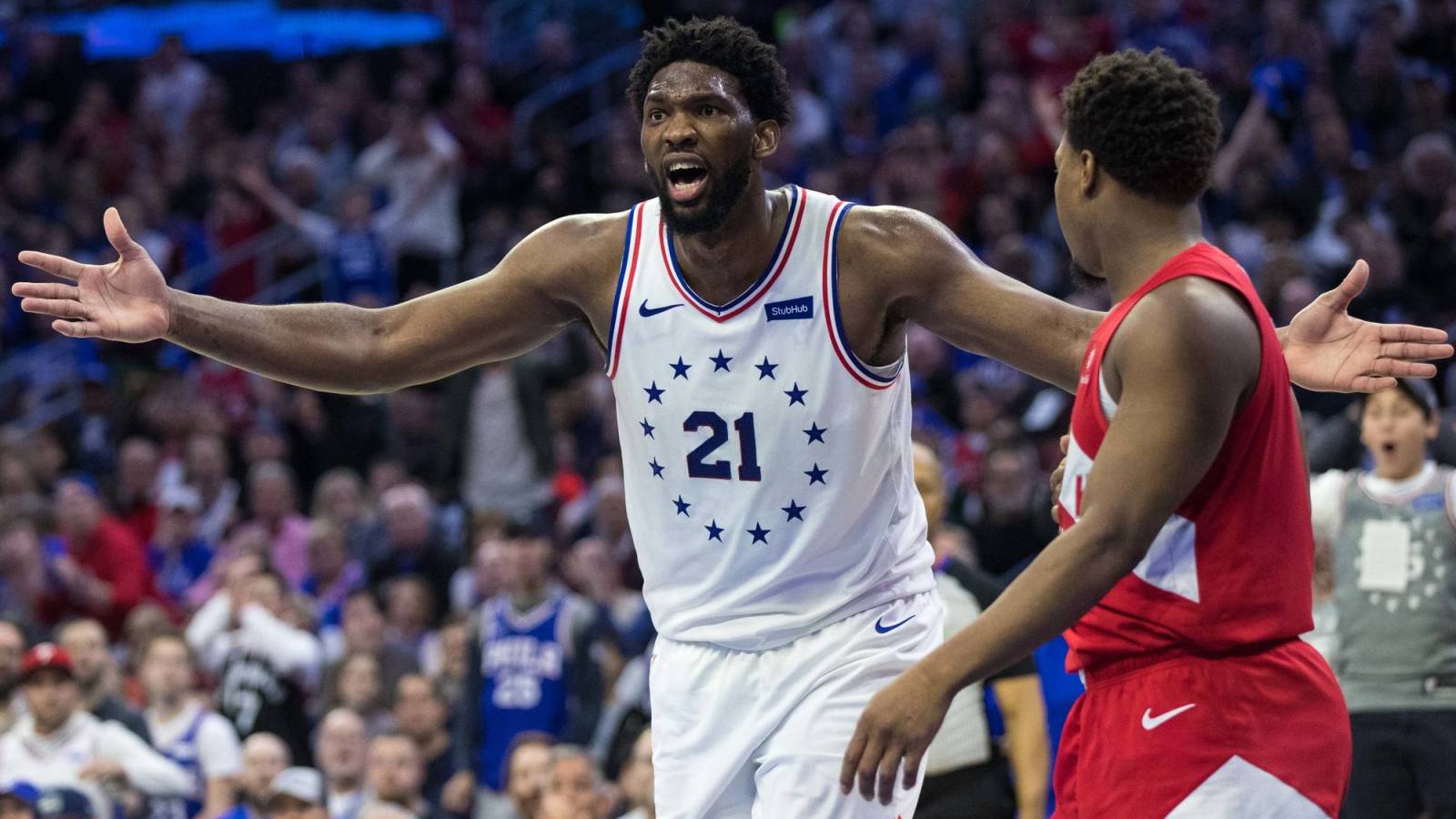 Thanks to a stunning blowout win on Tuesday , the Toronto Raptors are one victory away from advancing to the Eastern Conference Finals over the Philadelphia 76ers.
Game details: Here's a look at the start time, television information and odds for tonight's Raptors-76ers Game 6.
The big picture: Given the way Kawhi Leonard has been rolling , and because Joel Embiid has been so adversely affected by the upper respiratory infection he's battled, this series appears to be over. Do the Sixers have anything left in the tank to push it to seven games?
Here's a handful of bold predictions for Thursday night's Raptors-Sixers Game 6.
Redick awakens from his slumber
One of Philly's top performers in this series, J.J. Redick was sleepwalking in Game 5. The sharpshooter wasn't keen on launching from three as he typically does. And when he did, he was off the mark. He hit on just 1-6 from the field and 1-3 from three. Just an awful, forgettable performance.
Redick will step up his game with an aggressive performance in Game 6. He'll regain his confidence and his shooting touch to give the Sixers a fighting chance in this elimination game.
Lowry has series-best performance
Toronto's starting point guard has been hit-or-miss in this series against the Sixers. His most memorable moment was actually a gigantic faux pas. He disappeared in Game 1 and then again in Game 3.
Lowry has been a big factor the past two games, however, putting up 33 points and 12 assists total.
Published at Thu, 09 May 2019 15:41:32 +0000
Source: Bold predictions for Raptors-76ers Game 6.