Checking in on 2020's protected first-round picks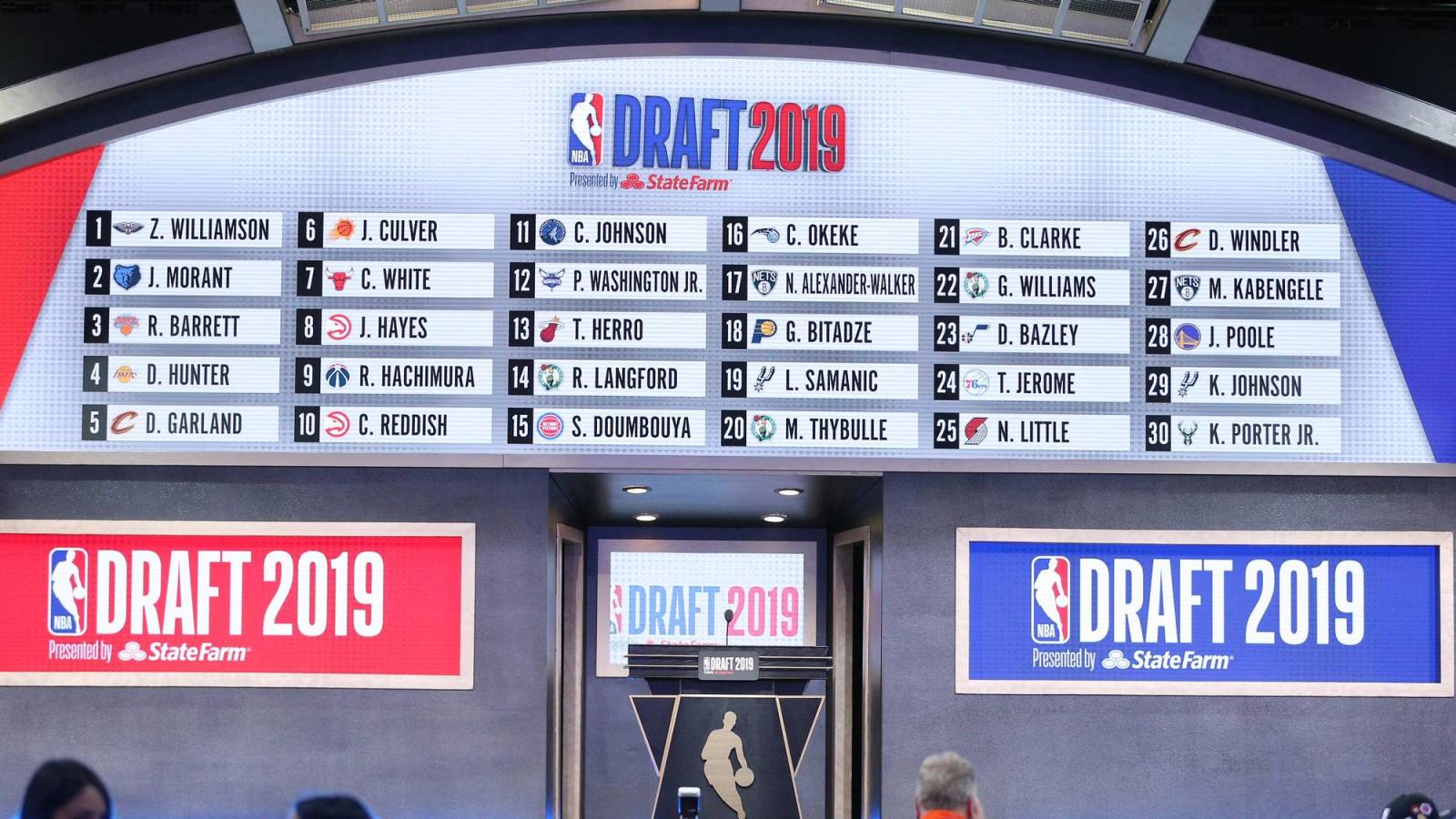 We're nearly at the halfway mark of the 2019/20 NBA regular season, with several teams having already played their 41st game. As such, it's a good time to check in on the traded 2020 first-round picks that have protections on them to get a sense of whether or not those protections will be applied this year.
Of this year's 30 first-round selections, 10 have been traded, and all 10 have some form of protection on them. In other words, the '19/20 standings will dictate whether or not those first-rounders actually change hands in 2020.
Here's our latest look at which of those picks are safe bets to move, which ones will likely be retained, and which ones are still up in the air:
Likely to change hands:
Bucks acquiring Pacers' pick (top-14 protected)
Celtics acquiring Bucks' pick (top-7 protected)
Nets acquiring Sixers' pick (top-14 protected)
Thunder acquiring Nuggets' pick (top-10 protected)
It's safe to say at this point that the Pacers (25-15), Bucks (35-6), Sixers (25-16) and Nuggets (27-12) aren't missing the playoffs this season, which means their traded first-round picks, which range from lottery-protected to top-7 protected, will be on the move.
Currently, the Milwaukee and Denver picks project to fall near the end of the first round, while the Philadelphia and Indiana selections could end up in the late-teens or early-20s, as our Reverse Standings show.
Unlikely to change hands:
Grizzlies acquiring Jazz' pick (1-7, 15-30 protected)
Nets acquiring Warriors' pick (top-20 protected)
The Warriors (9-32) keeping their first-round pick is the safest bet on the board. Not only will that first-rounder land within the top 20, but it appears likely to be a top-five selection. Brooklyn will see the value of that asset decline significantly when it's officially protected this year, receiving a 2025 second-round pick in place of that first-rounder.
Meanwhile, the Jazz (27-12) would have to finish out of the playoffs for the Grizzlies to get their first-rounder this year. That was always unlikely to happen, even before Utah's recent hot streak. The protections on that pick will roll over to 2021 and will be identical next year (1-7 and 15-30).
Still up in the air:
Celtics acquiring Grizzlies' pick (top-6 protected)
Hawks acquiring Nets' pick (top-14 protected)
Pelicans acquiring Cavaliers' pick (top-10 protected)
Sixers acquiring Thunder's pick (top-20 protected)
Usually by this point in the season, we have a reasonably clear idea of which draft picks will be protected, but these four first-rounders are still very much up in the air.
The Thunder (23-17) weren't considered a probable playoff team entering the season, but they're comfortably holding the seventh seed in the West for now and project to have the No. 18 pick. Another winning streak or two could move that pick outside the top 20, which would be good news for the Sixers. If the pick is protected this year and Oklahoma City keeps it, Philadelphia would instead receive second-rounders in 2022 and 2023.
Like OKC, the Grizzlies (18-22) are defying modest expectations and hold one of the final playoff spots in the West. If they keep playing like this, there's no chance their pick will end up in the top six, so it would be sent to the Celtics. But if Memphis doesn't make the playoffs, there's always a chance the lottery could push that selection into the top four, where the Grizzlies would keep it. In that scenario, Memphis would owe Boston its unprotected 2021 first-round pick.
The Nets (18-20) are the eighth seed in the East for the time being, and would send their lottery-protected to Atlanta as long as they hang onto a playoff spot. The Hawks would be happy for the Nets to stay where they are, resulting in the No. 16 overall pick. If Brooklyn slips out of the playoff picture and hangs onto its protected first-rounder, Atlanta would almost certainly receive a less valuable pick in 2021 when Kevin Durant returns and makes the Nets a more dangerous team.
Finally, it may seem safe to assume that the Cavaliers (12-28) will keep their top-10 protected pick, but we're not writing that in pen yet. Even though the Cavs currently have the NBA's fourth-worst record, only 3.5 games separate them from the 15-24 Timberwolves, who are the league's 11th-worst team. I expect Cleveland to continue losing as the team shops its veterans, but there are enough bad teams in the NBA that hanging onto their pick can't quite be considered a lock.
Published at Tue, 14 Jan 2020 14:44:31 +0000
Source: Checking in on 2020's protected first-round picks.