Many of Brett Brown's players would reportedly like to see him back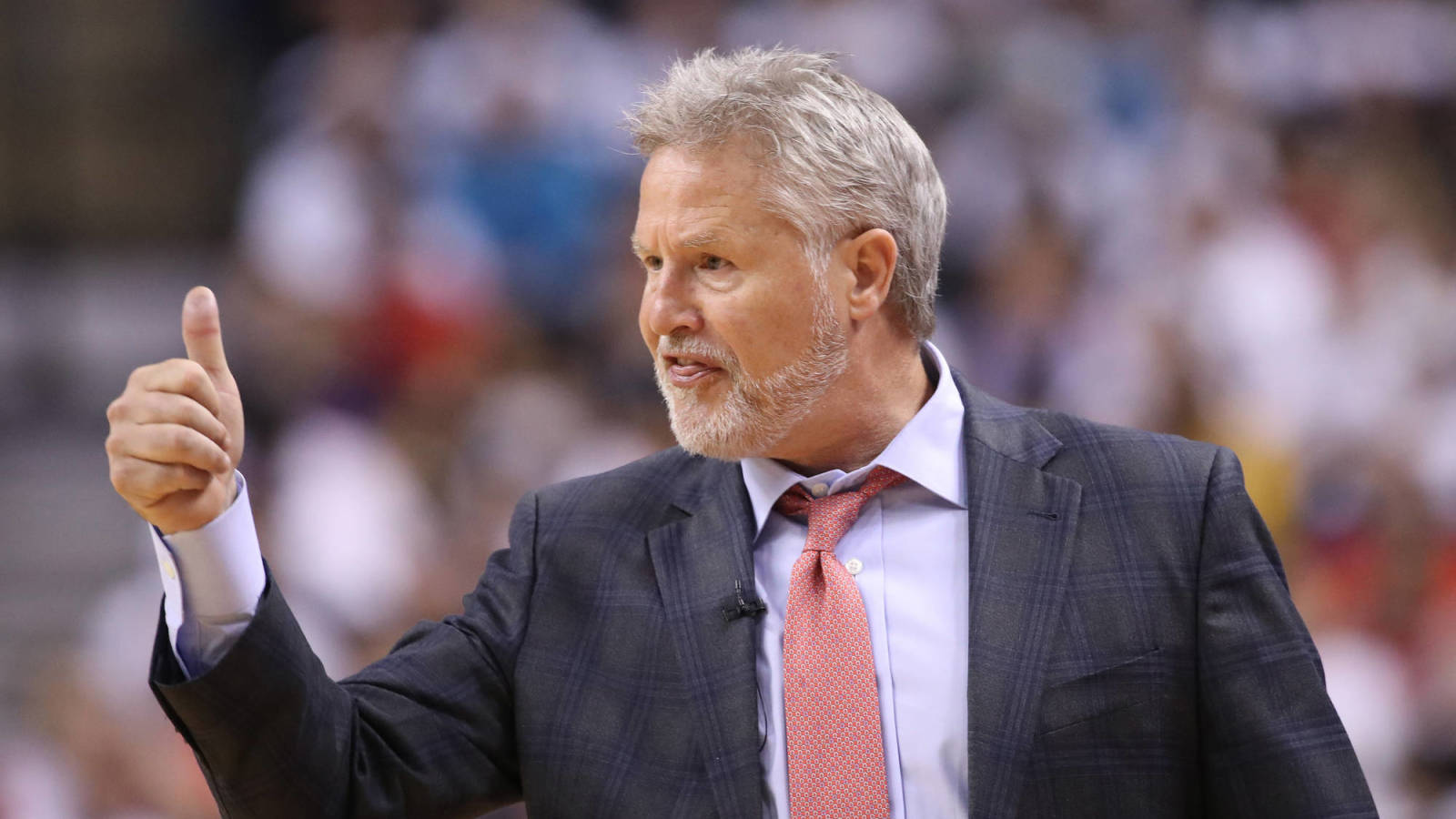 Before Sunday's Game 7, a report indicated that Brett Brown could be in danger of losing his job if he couldn't lead his Sixers past the Raptors (and perhaps the Bucks, too). Now that the 76ers have been eliminated, we're still waiting for official word on where Brown stands, but many of his players would like to see him back on the sidelines next season, as Keith Pompey of Philly.com writes.
"I would say this in general. For any NBA team, when you think about a coach, and potentially replacing that coach, you have to consider what coaches are available," J.J. Redick said. "You know what I mean? That's just in general. I don't feel it necessary to defend Brett to anyone. I think his work speaks for itself."
Jimmy Butler and Joel Embiid also offered praise for Brown, with Butler stating, "I think he's going to be here for a long time." Embiid called rumors about Brown's hot seat "bulls—," adding, "I don't think he should have anything to worry about."
The unity displayed by many of the Sixers' key players on Brown may reflect a deeper sense of family and culture that has developed in Philadelphia this year, as Jake Fischer of SI.com tweets. According to Fischer, multiple people close to the team have credited Embiid and Ben Simmons for helping cultivate that culture by embracing one another as franchise partners.
As we wait to learn Brown's fate, let's round up several more items on the Sixers:
Published at Mon, 13 May 2019 20:04:44 +0000
Source: Many of Brett Brown's players would reportedly like to see him back.