Matisse Thybulle recognized as one of the NBA's best defenders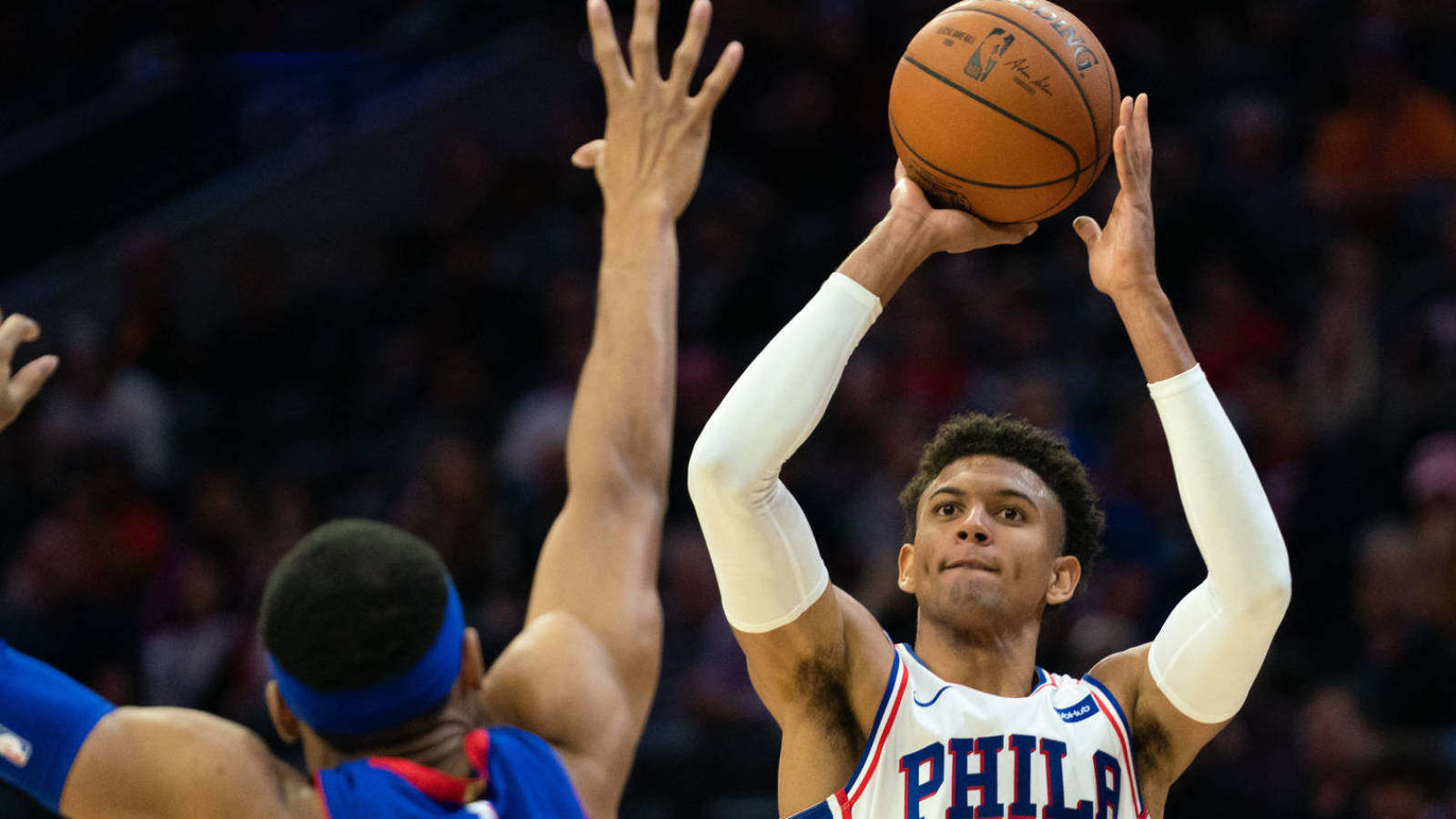 It hasn't taken long for Matisse Thybulle to become recognized as one of the NBA's best defenders, writes Keith Pompey of The Philadelphia Inquirer. The defense was the calling card for Thybulle when he was selected with the 20th pick in this year's draft, and his impact has been immediate. He leads the league in steals at 2.8 per game and is second on the team in blocks with 1.4 per night
"I try not to look at the numbers, because for me all the defensive (ones) just come from the hustle and just getting lost in the game," he said. "So it's exciting to see the numbers. But do I really worry about them? No.
Thybulle won both the Lefty Driesell and Naismith defensive player of the year awards last season at Washington and was named DPOY twice in the Pac-12. At 22, he believes the time he spent in college got him ready for the pro game. "I think it's been a lot of preparation," he said. "I think four years in college did me really well, and just being able to play with a high level of intensity. Just being locked on." There's more Sixers news to pass along:
A game-winning shot by Furkan Korkmaz Saturday night punctuated a second straight strong game from the third-year shooting guard, notes Derek Bodner of The Athletic. Korkmaz hit 3 of 6 shots from behind the arc and finished with 11 points, following a 17-point performance against the Timberwolves. Korkmaz appeared headed overseas this summer after Philadelphia renounced his rights, but he opted to re-sign with the team on a two-year deal. His opportunity to play should continue, as Shake Milton, who is sidelined with a left knee bruise, won't be re-evaluated until the Sixers return home from their four-game road trip.
Raul Neto only played six minutes last night, but he helped spark a comeback, Bodner notes in the same story. Neto has seen limited action since signing with the Sixers this summer, and Bodner states that his playing time will be determined by whether he can contribute enough offense to outweigh the size mismatches he faces on defense.
Using Josh Richardson at point guard has helped the Sixers defensively, but not their offense, observes Rich Hofmann of The Athletic. When Ben Simmons is on the bench and Richardson is running the point, Philadelphia is scoring 102.9 points per 100 possessions, which would have been the worst figure in the league last season. However, they are limiting opponents to 94.3 points per 100 possessions.
Published at Sun, 03 Nov 2019 18:59:40 +0000
Source: Matisse Thybulle recognized as one of the NBA's best defenders .