NBA super-max candidates to watch in 2019-20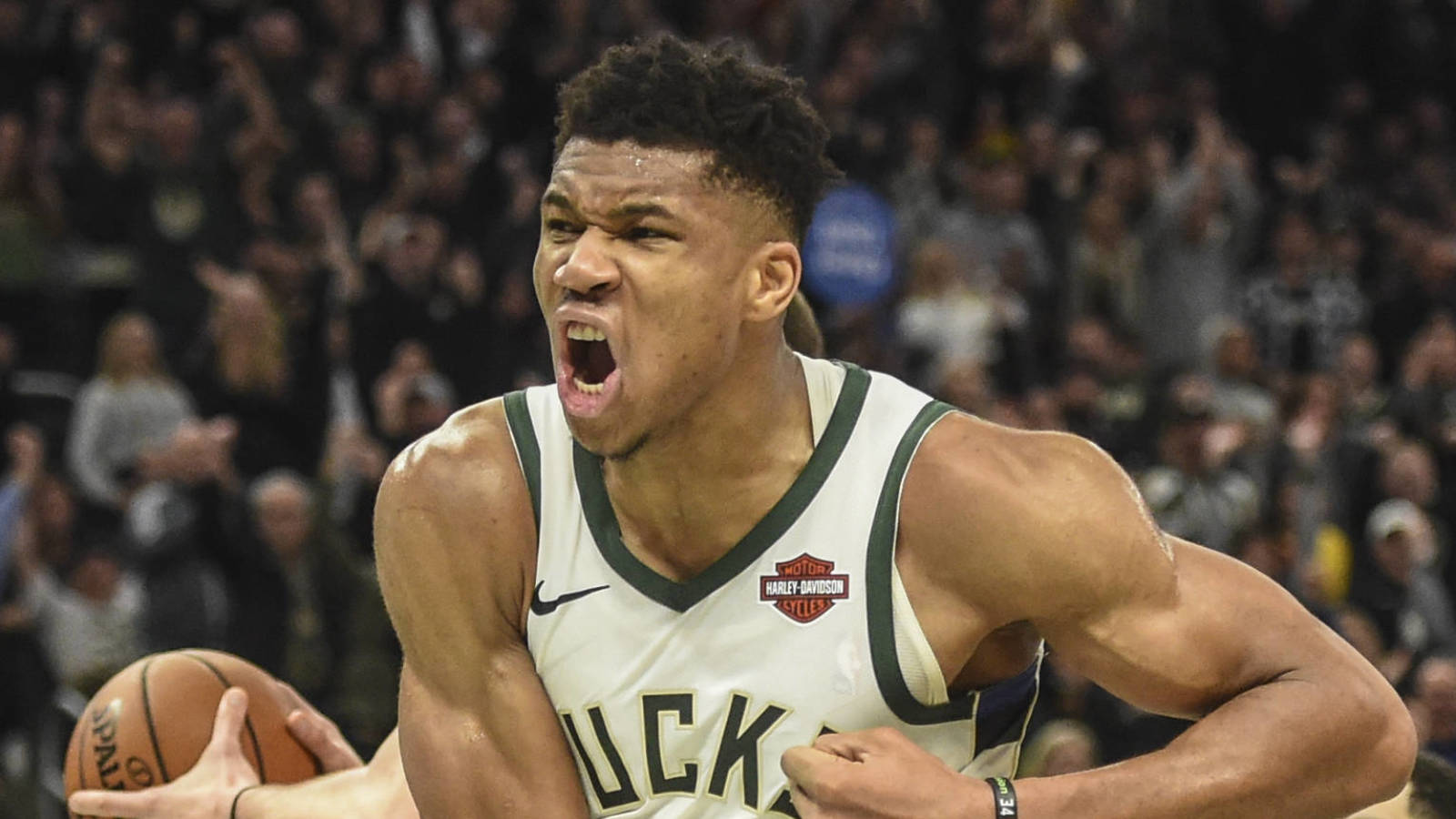 The Designated Veteran Extension, as we explain our glossary entry on the subject, is a relatively new addition to the NBA's Collective Bargaining Agreement. It allows players with seven to nine years of experience, who would normally qualify for a maximum starting salary of 30% of the cap, to qualify for a "super-max" contract that starts at 35% of the cap, a level normally reserved players with 10+ years of experience.
A player who has seven or eight years of NBA service with one or two years left on his contract becomes eligible for a Designated Veteran Extension if he meets the required performance criteria and hasn't been traded since his first four years in the league. A Designated Veteran contract can also be signed by a player who is technically a free agent if he has eight or nine years of service and meets the required criteria.
The performance criteria is as follows (only one of the following must be true):
The player was named to an All-NBA team and/or was named the NBA Defensive Player of the Year in the most recent season, or in two of the last three seasons.
The player was named the NBA MVP in any of the three most recent seasons.
With those criteria in mind, it's worth keeping an eye on the players who could qualify for a super-max veteran contract with their play this season. Let's dive in and examine a few of those guys…
Players who already qualify for a super-max contract:
Antetokounmpo met the performance criteria for the super-max when he won last season's MVP award. Gobert did so by winning the Defensive Player of the Year award in 2018 and then being named to the All-NBA team in 2019 — his second consecutive DPOY award in '19 merely put an emphatic stamp on his eligibility.
However, neither Antetokounmpo nor Gobert can actually sign a Designated Veteran Extension yet, since they must have seven years of NBA experience under their belts.
Each player is in his seventh season now, but years of experience aren't officially added until the very end of the league year. In other words, the Bucks and Jazz stars will have to wait until next July to officially sign super-max extensions.
We know the Bucks will put that offer on the table for Giannis, but we're not sure yet whether he'll sign it. It also remains to be seen if the Jazz will make the same offer to Gobert. Based on the NBA's latest cap projection for 2021-22 ($125M), each player would be eligible for $253.75M over five years.
Published at Fri, 08 Nov 2019 14:56:03 +0000
Source: NBA super-max candidates to watch in 2019-20.