New Sixers assistant Ime Udoka taking over as defensive coordinator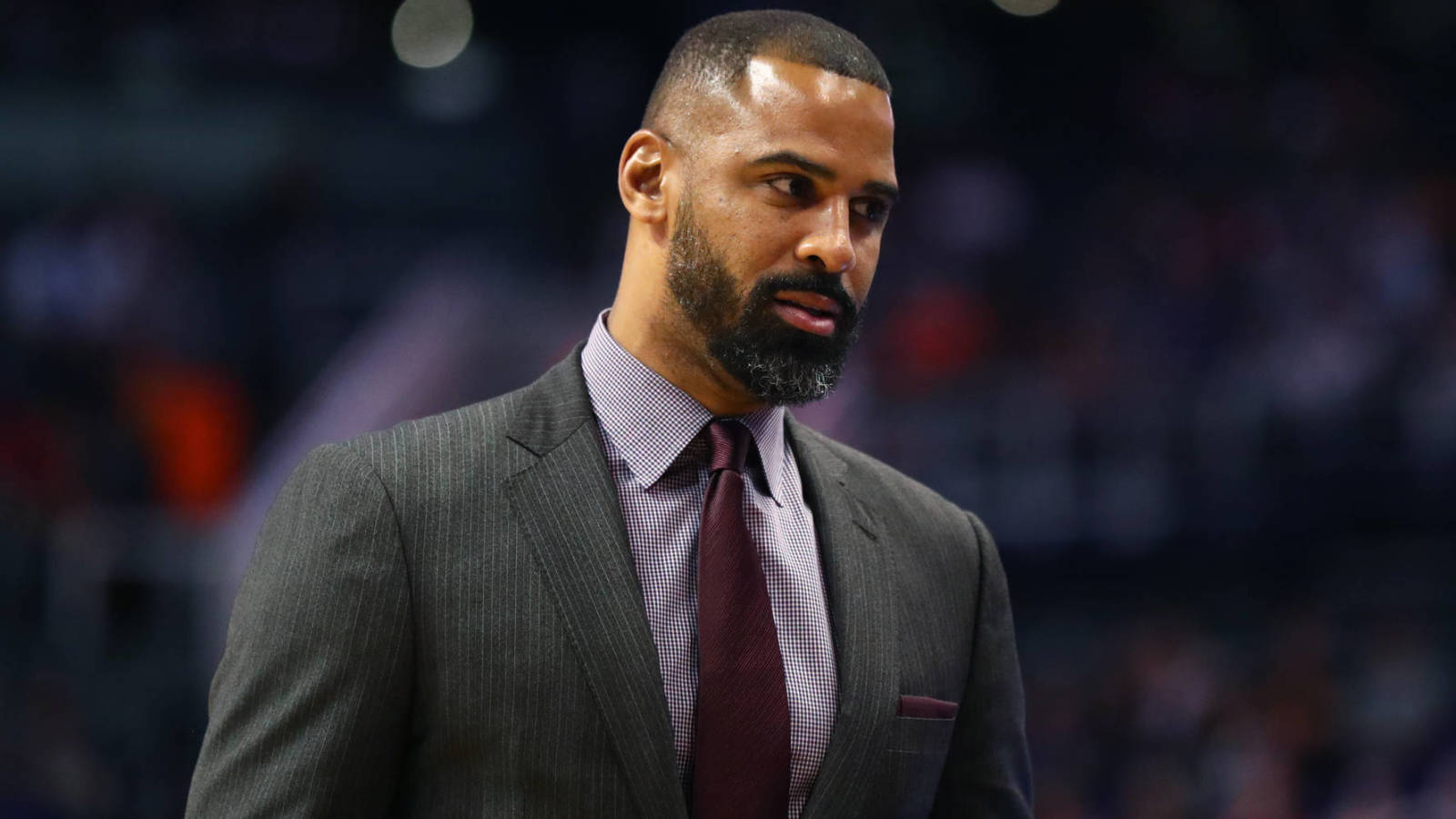 As we relayed last week , new Sixers coach Ime Udoka is replacing Monty Williams as lead assistant under head man Brett Brown. Unlike Williams, Idoka will be tasked with being the Sixers' new defensive coordinator next season, writes Rich Hofmann of The Athletic.
Udoka has interviewed for some head coaching positions over the past couple years in Cleveland, Toronto, Detroit, Charlotte and Orlando, but this new position with the Sixers will still be a promotion for him.
Getting the opportunity to be a lead assistant may very well increase Udoka's chances of landing a head coaching role in the future, especially considering the success Brown's other assistants have enjoyed. Former Sixers assistants Lloyd Pierce (Hawks) and Williams (Suns) got the opportunity to interview for top jobs.
In the meantime, Udoka will oversee a defense that largely underperformed this season, given the talent on the Sixers' roster.
There's more from the Atlantic Division:
The Knicks' top priority this offseason is luring one, if not two top- tier free agents to Manhattan. But what if that doesn't happen? According to Matt John of Basketball Insiders, the Knicks should either keep available cap space for the 2020 offseason, or begin building around Kevin Knox, Mitchell Robinson and the No. 3 pick in this year's draft.
The Celtics currently hold the No. 51 overall selection in this month's draft, so Chris Forsberg of NBC Sports Boston takes a look at five prospects — DaQuan Jeffries (Tulsa), Bruno Fernando (Maryland), Sagaba Konate (West Virginia), Tremont Waters (LSU), and Zylan Cheatham (Arizona State) — who Boston could target with that pick.
Per Jay King of The Athletic, the Celtics hosted three prospects for a workout yesterday — Nassir Little (North Carolina), Dylan Windler (Belmont) and Ignas Brazdeikis (Michigan). Little is the No. 9 overall prospect on ESPN's top-100 list, so the Celtics would likely need to make a trade to move up if they're seriously interested in the UNC product.
Published at Sun, 09 Jun 2019 21:00:44 +0000
Source: New Sixers assistant Ime Udoka taking over as defensive coordinator.