Gardening
For the past few years, news outletshave covered Christmas tree shortages and this year is no exception. But like the years before, there's no reason to panic. 
HuffPost spoke with Marsha Gray, director of communications for the National Christmas Tree Association, who says that while there is a shortage, it shouldn't worry consumers for a few reasons. 
You WILL be able to buy a Christmas tree. 
"We will not run short of Christmas trees. There are enough Christmas trees for consumers and we don't want that to be a worry," Gray said. She explained that when consumers see the word "shortage" they panic, even though they really shouldn't. 
"In our industry when we're talking about a shortage, we're bringing fewer trees to the market this year. We had fewer trees for harvest," she said. "But that doesn't mean that there aren't going to be any trees. It just means that if you're really picky, you need to get your tree now."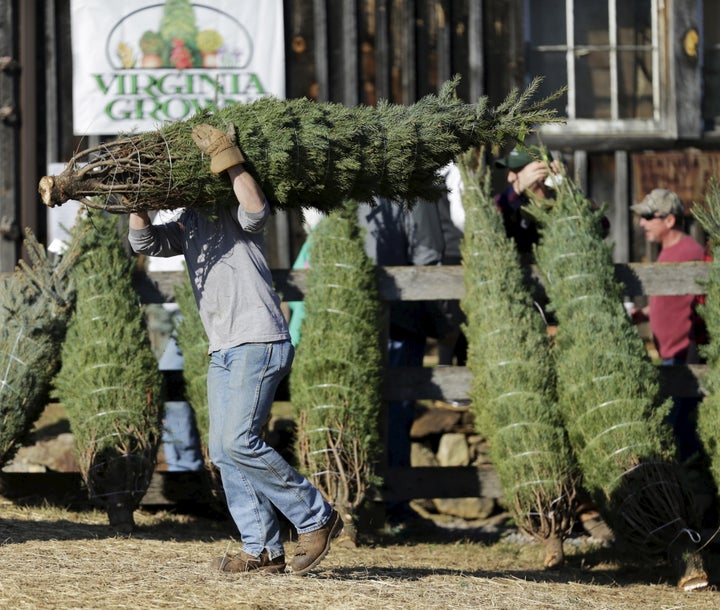 But here's why everyone was freaking out. 
The shortage is a result of the last recession, according to Gray, which happened a few years ago.
"Christmas trees take about eight to 10 years to produce," Gray said. "And that's after they've been planted as seedlings ― they spend several years in a seedling bed, so it's a really long process. So if you go back eight, nine, 10 years ago, we were in a bit of a recession." 
During the recession, she said that there were too many Christmas trees on the market and growers weren't able to make a lot of money. So they decided to stop planting as many trees. But since the trees take so long to grow, it's basically impossible to produce more when demand increases. 
"This is probably the third season where we've seen it tighten up a little bit," Gray said, adding that numbers will probably be similar next year. "And then after about 2-3 years we anticipate we'll be getting back to a kind of flush availability."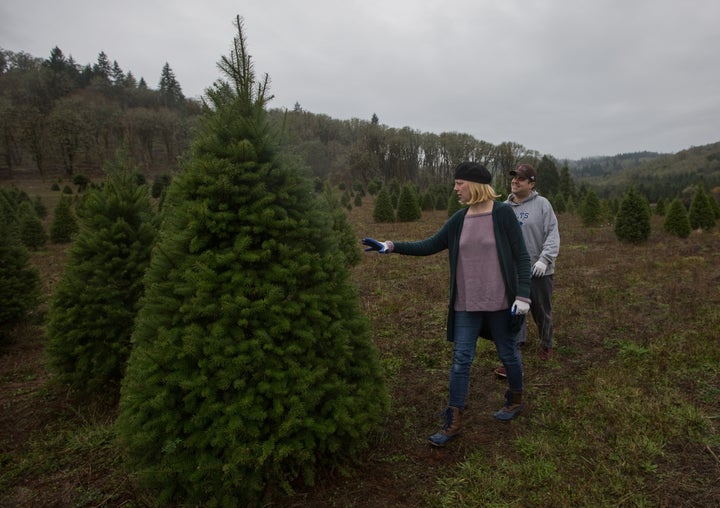 There are a few places that will have less trees, but those are VERY small sellers. 
Gray explained that Christmas tree retailers ― like big box stores, garden centers and retails lots ― that have always sold trees will definitely have trees available. But if you go to a small, seasonal place that only sells trees every other year or every few years, they'll be most affected by the shortage. 
"There are a lot of people who sell trees that way," she said. "Those are the people who probably didn't secure their trees early enough from our wholesalers and those are the folks that won't have trees. But if it's a place that you've gone year after year, they'll still be there. Not a problem." 
Prices may increase, but only by a small amount. 
"The price increases will be so small most consumers won't even notice the difference," Gray said, estimating that the increase will likely only be a few dollars. 
If you're selective, get your Christmas tree this week. 
"If you're really particular about a certain variety, a certain size, it has to be just so ― we really are recommending shopping early," Gray said, adding that the first week of December is a great time to go shop.
"When you get later into the season and people trying to get that last minute bargain, they're going to have a harder time ― they're just going to have less selection," she said. 
RELATED…
Published at