Dreamland: 2020 Would-Have-Been MLB All-Star teams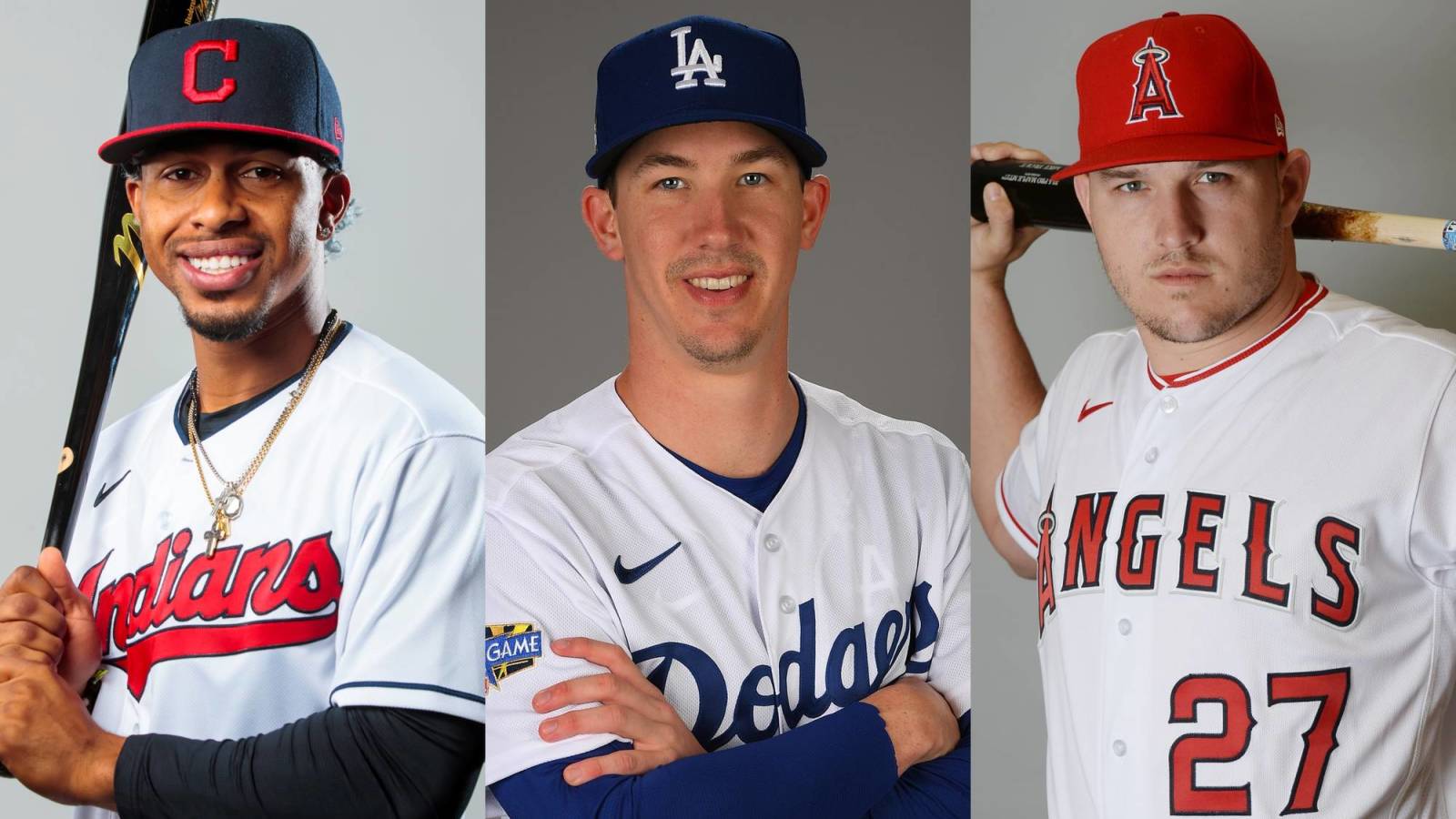 Starters
AMERICAN: Justin Verlander (Astros), José Berríos (Twins), Matthew Boyd (Tigers), Gerrit Cole (Yankees), Lucas Giolito (White Sox), Tyler Glasnow (Rays), Charlie Morton (Rays), Hyun-Jin Ryu (Blue Jays)
Verlander and Cole are no longer teammates in Houston, but they remain the two best pitchers in the AL. They finished 1-2 in the Cy Young voting (Verlander won) and combined for 626 strikeouts. They're joined by Morton, another former Astro who found the fountain of youth. He made his first two All-Star Games in 2018-19 at ages 34 and 35.
Ryu led MLB with a 2.32 ERA last year, then jumped from the Dodgers to the Blue Jays as a free agent. Berríos is an up-and-comer with an outstanding changeup. Somehow, he's the only Twins player on the roster, though six more are listed as snubs. Sorry, Minnesota fans!
Giolito was once the top pitching prospect in baseball. He looked like a bust in 2018 when he allowed more walks and earned runs than anyone else in the AL. He nearly cut his ERA in half in 2019 and was named an All-Star. Glasnow only started 12 games due to injuries last year but posted a stellar 1.78 ERA.
Boyd isn't likely to be among the elite starting pitchers in baseball, but the Tigers lost 114 games last year. It's not easy to find someone to represent them on the All-Star team.
SNUBS: Shane Bieber (Indians), Mike Clevinger (Indians), Zack Greinke (Astros), Jesús Luzardo (A's), Lance Lynn (Rangers), Mike Minor (Rangers), Kenta Maeda (Twins), Blake Snell (Rays)

NATIONAL: Max Scherzer (Nationals), Walker Buehler (Dodgers), Yu Darvish (Cubs), Jacob deGrom (Mets), Jack Flaherty (Cardinals), Aaron Nola (Phillies), Stephen Strasburg (Nationals), Julio Urías (Dodgers)
---
Scherzer has finished in the top five in Cy Young voting in each of the past seven years. Of course, he finished behind winner deGrom for the award in 2018 and 2019. The rest of the starters are either established veteran aces or part of the next generation. Buehler has a 2.98 ERA over his first two full seasons. Darvish had trouble finding the strike zone in the first half of 2019 but was exemplary in the second half. 24-year-old Flaherty led the NL with just 6.2 hits-per-nine-innings last year. Nola surpassed 200 innings as well as 200 strikeouts in both 2018 and 2019. Strasburg led the NL with 18 wins and 209 innings for the World Series champions. Urías debuted in 2016 at just 19 years old. He's missed time since then with injuries and a domestic violence suspension. If he can stay healthy, he has the talent to push Clayton Kershaw to No. 3 in the Dodgers' rotation.
SNUBS: Luis Castillo (Reds), Patrick Corbin (Nationals), Sonny Gray (Reds), Kyle Hendricks (Cubs), Clayton Kershaw (Dodgers), German Márquez (Rockies), Robbie Ray (Diamondbacks), Mike Soroka (Braves)
Relievers
AMERICAN: Nick Anderson (Rays), Aroldis Chapman (Yankees), Ken Giles (Blue Jays), James Karinchak (Indians)
NATIONAL: Josh Hader (Brewers), Keone Kela (Pirates), Brandon Kintzler (Marlins), Kirby Yates (Padres)
---
Relievers are always a crapshoot because of their high variability from year to year. Chapman and Giles are consistently among the best in the game, with fastballs surpassing 100 mph. Anderson was an absolute strikeout monster last year, fanning 110 in 65 innings as a 28-year-old rookie. It's rare to see a reliever prospect as hyped as Karinchak. He recorded 91 outs across three minor league levels, and 74 of them were strikeouts! He also whiffed eight in 5 ⅓ innings in the majors.
It's a similar pattern in the NL. Hader and Yates would be returning All-Stars who both struck out more than 15 batters-per-nine-innings last year. Kela and Kintzler are fine relievers, but they're really here because someone had to represent the moribund Pirates and Marlins.
SNUBS: Sean Doolittle (Nationals), Liam Hendriks (A's), Seth Lugo (Mets), Adam Ottavino (Yankees), Ryan Pressly (Astros), Emilio Pagán (Padres)
Published at Thu, 25 Jun 2020 18:33:00 +0000
Source: Dreamland: 2020 Would-Have-Been MLB All-Star teams.