J.T. Realmuto on extension talks: 'Nothing's happened thus far'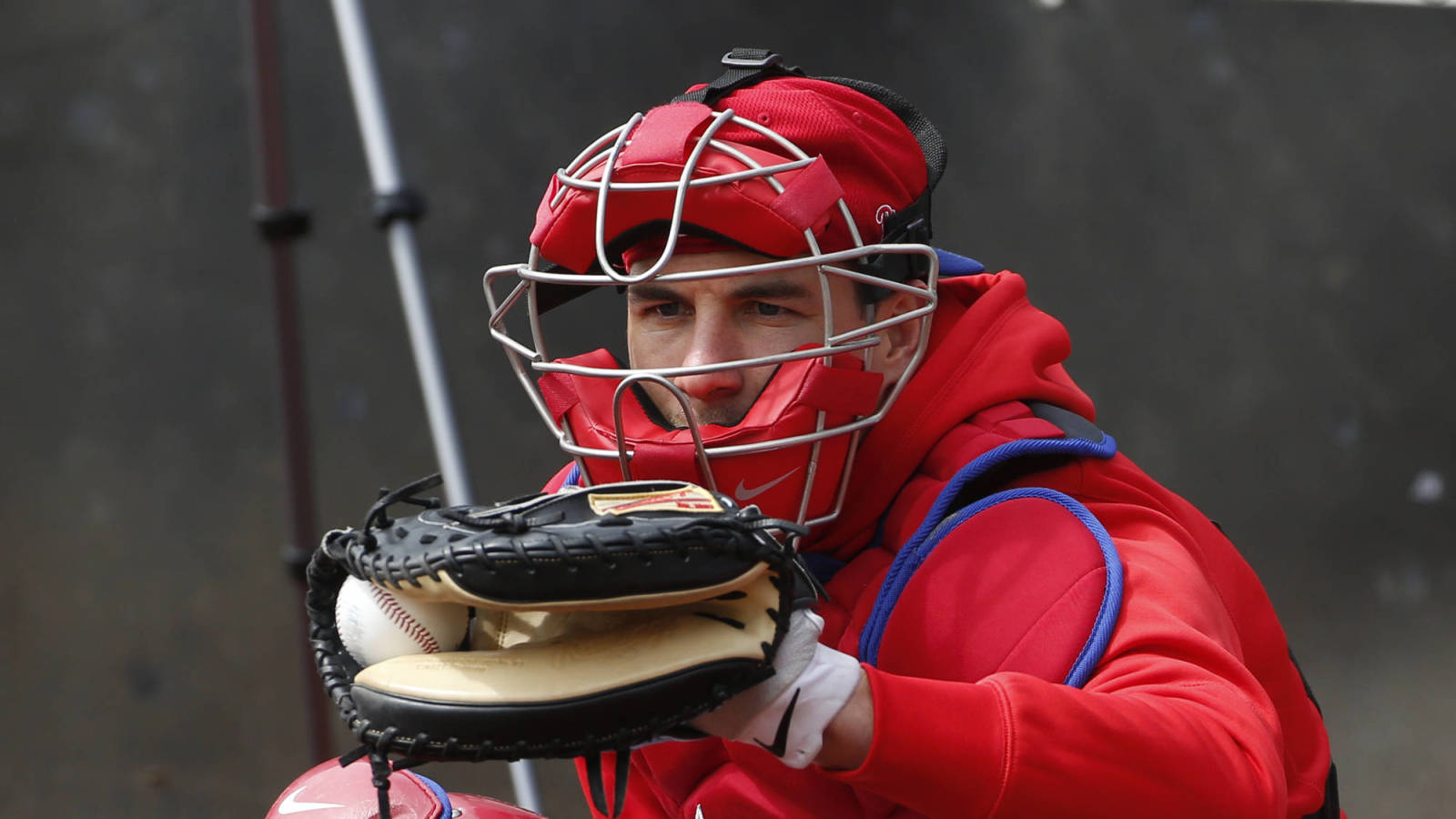 There hadn't been much progress in extension talks between J.T. Realmuto and the Phillies as of two weeks ago, and the All-Star catcher's latest update revealed that not much has changed. "Nothing's happened thus far," Realmuto told the Philadelphia Inquirer's Scott Lauber and other reporters. "To be honest, I'm focused on the season at this point."
The latter comment could indicate that negotiations might have been somewhat tabled for the time being, considering that most players try to avoid having contract talks stretch into the season in order to stay fully focused on baseball. That logic could be particularly apt heading into the 2020 season, as players already have so many other concerns hanging over them considering the unusual circumstances of the 60-game campaign. The same could also be true on the front office side, as Phillies GM Matt Klentak said almost a month ago that he hadn't yet spoken to Realmuto's agents since the Phillies were occupied with the many details involved in launching their Summer Camp.
The Phils still have exclusive negotiating rights with Realmuto until free agency officially opens (five days after the conclusion of the World Series), so there's plenty of time for the two sides to work out a long-term agreement. Nevertheless, stars of Realmuto's caliber usually don't get that close to the open market without indeed seeing what other teams have to offer, especially since Realmuto is now perhaps the biggest name available in the 2020-21 offseason now that Mookie Betts is under contract to the Dodgers through the 2032 season.
Speaking of that extension, Realmuto was pleased by Betts' mega-deal, saying "it was good to see [Betts] get what he deserves." The impact on Realmuto and other top free agents also wasn't lost on the catcher.
"It was definitely positive to see for baseball knowing that teams still do have that money," Realmuto said. "Like I mentioned a few weeks ago, I still think that the teams at the top of the market are going to be willing to spend money. Some teams are going to take advantage of the situation where half or maybe three-quarters of the league might not be interested in spending as much money. Other teams are going to really go for it and push for those players."
Past reports have suggested Realmuto and his camp are looking for a deal in the range of five years and $130 million, which would set an average annual value ($26 million) record for a catcher. While a hefty sum, it is still far less what it would have taken for another team to sign Betts, assuming he could have found anything close to the $365 million over 12 years that he got from the Dodgers. While signing a catcher to such a big deal obviously carries inherent risk, teams that were planning on taking a run at Betts this winter might now shift their attention to Realmuto, who presents a big upgrade on virtually every catching situation in baseball.
Published at Sun, 26 Jul 2020 03:09:45 +0000
Source: J.T. Realmuto on extension talks: 'Nothing's happened thus far'.