Phillies reportedly sign former first-rounder Logan Forsythe to minors contract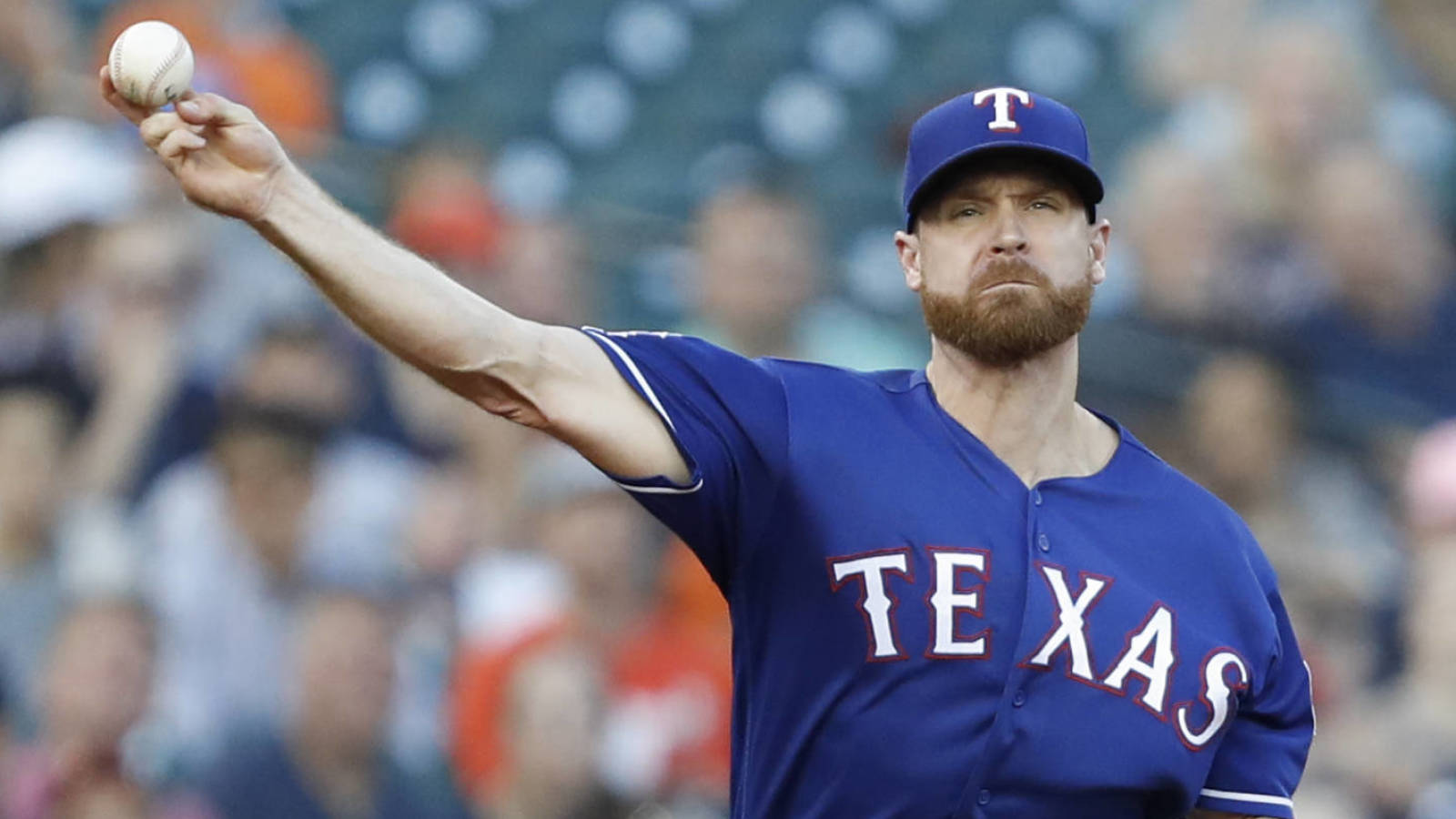 The Phillies have agreed to sign infielder Logan Forsythe to a minor league deal, according to MassLive.com's Chris Cotillo. Forsythe will receive an invitation to Philadelphia's big league spring training camp.
This will mark the second minor league deal in as many years for Forsythe, though last winter's pact with the Rangers translated into some pretty regular playing time (and $2M in salary) at the MLB level. Forsythe played in 101 games for Texas and received 367 plate appearances, hitting .227/.325/.353 with seven home runs. Fueled by a .404 BABIP over his first 167 PA, Forsythe began his year with a scorching .307/.410/.486 slash line before his fortune turned, and he hit only .164/.255/.249 over his final 200 PA (with a .221 BABIP over that stretch).
The 33-year-old Forsythe will now look to win himself a bench job amid a Phillies infield that has some moving parts. Philadelphia is set to go with Rhys Hoskins at first base, Jean Segura moving to second base, the newly signed Didi Gregorius installed at shortstop and Scott Kingery at third base. Kingery, however, is still expected to get his fair share of time in center field or elsewhere around the diamond, leaving room for another infielder. The Phillies will have Forsythe, Josh Harrison, T.J. Rivera, Ronald Torreyes and Phil Gosselin in camp battling for that job, with that entire group perhaps ultimately slated for pure backup duty if and when top prospect Alec Bohm is called up to the Show.
After excelling as the Rays' regular second baseman in 2015-16, Forsythe has struggled at the plate over the last three seasons and gradually became a utility player with the Dodgers, Twins and Rangers. He saw action at all four infield positions in 2019 and also has past experience as a corner outfield, so that extra versatility could give him a bit of a leg up in garnering a spot on Philadelphia's 26-man roster.
Published at Sun, 02 Feb 2020 15:36:46 +0000
Source: Phillies reportedly sign former first-rounder Logan Forsythe to minors contract.