Zack Wheeler: I heard 'just crickets' from Mets during free agency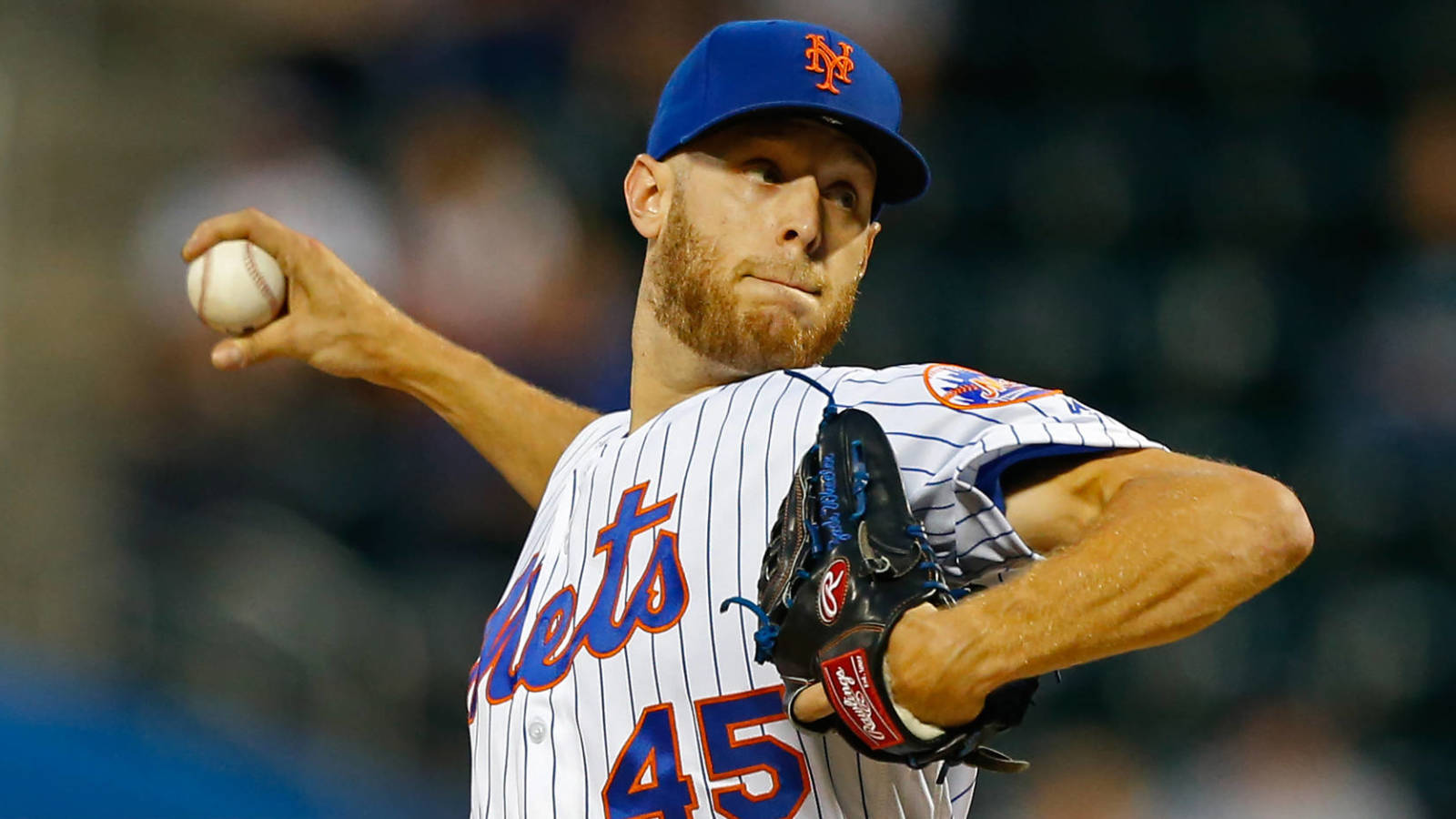 Phillies right-hander Zack Wheeler and the Mets are engaged in a public feud. Wheeler, a Met from 2013 to '19, joined the Phillies on a five-year, $118M contract during the offseason. However, Wheeler indicated Thursday that he had hoped to remain with his longtime team, revealing that he reached out to the Mets to gauge their interest in re-signing him before he became a Phillie, via Greg Joyce of the New York Post. But Wheeler said he only heard "crickets" from the Mets, adding: "Because it's them. It's how they roll."
Wheeler went on to suggest the Mets are a dysfunctional organization, but general manager Brodie Van Wagenen took exception to his comments. Van Wagenen expressed "surprise" in regard to Wheeler's statements, per Tim Britton of The Athletic. The GM also noted, "I feel like this organization supported him in giving him the opportunity to reach major league success." He then took a shot at Wheeler, contending, "Our health and performance department, our coaches, all contributed and helped him parlay two good half-seasons over the last five years into $118M."
It should be pointed out that Wheeler has produced palatable results in every season but 2017 — his first year back from a March 2015 Tommy John procedure that helped cost him two campaigns. He has otherwise totaled three seasons with at least 180 innings and ERAs somewhere in the threes. The hard-throwing Wheeler was statistically one of the most effective starters in baseball from 2018 to '19, during which he put up a 3.65 ERA/3.37 FIP ERA with 8.91 K/9 and 2.5 BB/9 in 377 2/3 frames. Considering that, Van Wagenen's snipe doesn't ring true.
Neither side may look great in this situation, but the spat does make a division rivalry even more interesting. Both teams are looking up at the Braves and the Nationals in the NL East, though all four are arguably good enough on paper to at least compete for the division. Wheeler was the Phillies' big-ticket acquisition during the winter, while the Mets still boast a strong rotation even in the wake of his departure. Jacob deGrom, Noah Syndergaard, Marcus Stroman and Steven Matz lead the group, and the Mets have added Rick Porcello and Michael Wacha since free agency opened.
Published at Sat, 15 Feb 2020 04:49:13 +0000
Source: Zack Wheeler: I heard 'just crickets' from Mets during free agency.