Joel Embiid on notion he and Ben Simmons can't coexist: 'It's B.S.'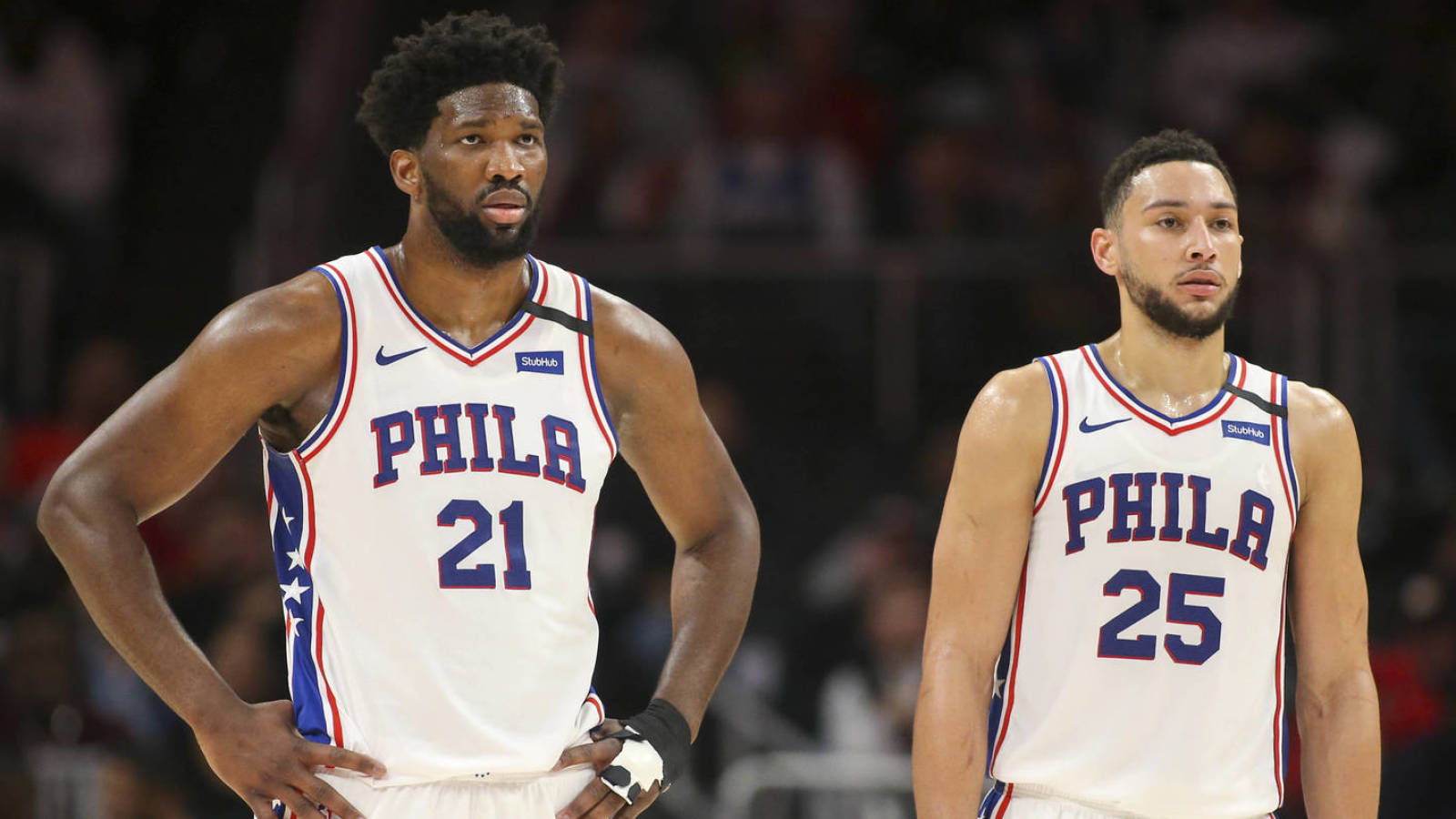 As the Sixers have struggled to maintain offensive consistency this season, the dynamic between Philadelphia's top two players, Joel Embiid and Ben Simmons has received some scrutiny.
During NBA All-Star media day on Saturday, Embiid addressed the chatter that he and Simmons struggle to co-exist.
Entering the All-Star break, the Sixers wield a 34-21 record, good for fifth place in the Eastern Conference. Simmons and Embiid, meanwhile, are enjoying typically strong individual seasons.
Embiid, now a three-time All-Star, is averaging 22.9 points and 11.9 rebounds through 39 contests. Both numbers are down from last season, however, as he has battled some injuries. As for Simmons, he's averaging 16.9 points, 8.3 assists, 7.9 rebounds and an NBA-best 2.2 steals per game. While the rotation for Philadelphia needs to find consistency, Simmons insists that coexisting alongside Embiid is not an issue, via Mark Media of USA Today:
"It takes time, not everything is supposed to be perfect. We're two different people trying to figure it out. I love playing with Joel, I think he's an amazing talent and I respect his game. I know he feels the same way about me so as long as we continue to strive and go the right way, we'll be fine."
Published at Sat, 15 Feb 2020 18:02:32 +0000
Source: Joel Embiid on notion he and Ben Simmons can't coexist: 'It's B.S.'.